You know that John West salmon advertisement?
With the crazy man in wader pants fighting a Grizzly bear?
If not, watch it now.
How is that related, you may be asking yourself?
Well, as a class we went out to Eagle Watch in Sheffield Mills on a VERY cold Nova Scotia Sunday Morning.
By the time I left, 3 hours later, nothing had happened except a couple of fly-bys...so it wasn't much for photographic opportunities. I did get one decent image, though...
"Look, it's an Eagle!!"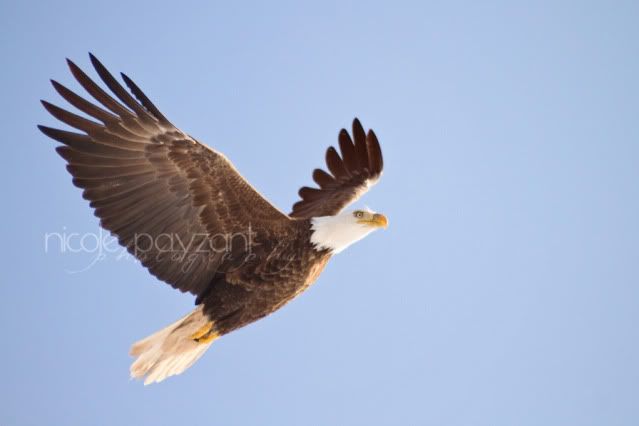 Lens: 75-300, Focal Length: 300mm, f/5.6 , 1/2000s