Click to view it full-size. It's worth it, I promise!
I say full-size... but really these images are over 16,000 pixels wide.
(you can click on this one too).
My dear wonderful boyfriend, Mitchell, was kind enough to drive me out to the middle of nowhere and tolerate my complaining as we hiked up a mountain to this precarious spot.
Alright, I'm giving myself far too much credit there. I'm not a hiker. Saying I did anything but crawl and whine the entire way up is a lie.
I set up my tripod and got to work... Mitch then proceeded to curl up a pile of damp brush and fall asleep. This is understandable considering it was 5:30 AM.
Here are a couple of 100% detail shots--- just to try and give you an idea of how impressively large this file really is.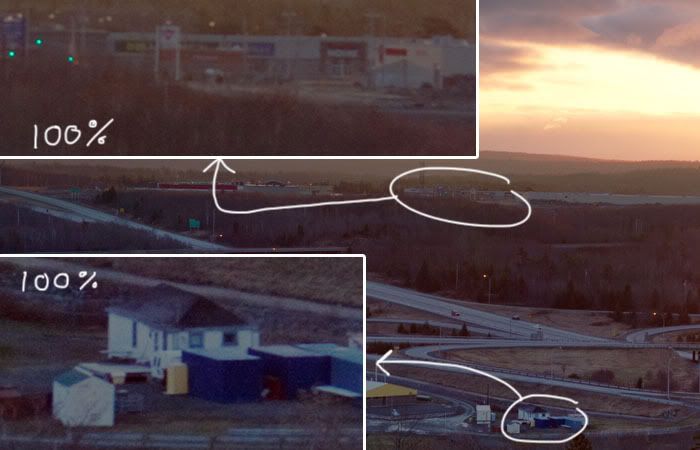 It really is a fantastic spot, and I see myself doing some fun seasonal pano's of Bedford in the future!
Just...perhaps not quite so early.